At Beck Gold and Silver Brokers, we consistently offer the highest prices for scrap gold. We have five convenient locations: Downtown Edmonton, West Edmonton, Sherwood Park, St. Albert, and Leduc.  We can value your diamonds, gems, and historically significant gold and silver jewelry.  Don't sell short when you can get more today at Beck's.  We have a 5-star rating everywhere and have been in business for over 30 years.
100% Satisfaction Guarantee!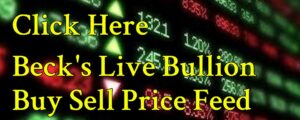 Silver bullion 1 – 10 oz 
"
Full Spot 100% Spot Price
"
Silver Bullion 100 oz

"98% Spot Price"
Silver Maples 1 oz

"103% Spot Price"
Gold bullion 
"Full Spot 100% of Spot"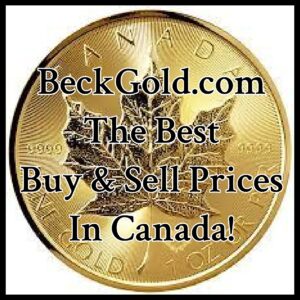 What makes Beck Gold & Silver Brokers the best?
We save you money every time.  We offer the best commission rates in Alberta.  Call for a quote and you will not be disappointed.  We will save you money on every trade.
Buy Canadian Gold Maple Leafs starting at Spot +5% Commission!  This is the lowest price in Canada!
We currently supply Edmonton jewelers, investors, and traders with their hard asset requirements. No one in Canada can beat our prices for gold and silver bullion. If you are looking for investment-grade diamonds be sure to ask Becks for a wholesale quote as well.
Digital Testing Of All Bullion
All of our silver and gold bullion is tested using the latest testing technology to verify purity for our customers.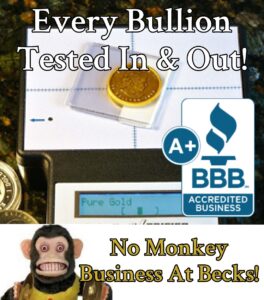 Experience the Beck Gold & Silver Difference
At Beck Gold & Silver Brokers you will find our service fast, professional, and clear-cut.  You will never have to wait for your product and you will never have to guess what the price will be.  We use a simple commission formula on every transaction.
In every aspect of our business, we are guided by the following principles:
We always provide the highest level of professionalism and expertise.
We guide our clients in selecting the best investment for their individual situations.
We treat all clients, associates, and partners with the utmost respect and trust.
We educate you on what to watch out for in trading in the bullion markets.
We embrace a culture that promotes teamwork, entrepreneurship, creativity, education, and community involvement.
All bullion is tested using the latest testing technology.
We are open 7 days a week for all your bullion trading needs.
Sign up for the Beck Gold Bullion Report.  You will receive weekly updates of our inventory as well as pertinent information regarding gold and silver bullion trading in Edmonton.
Beck Gold & Diamond Brokers is an accredited member of the Better Business Bureau with an A+ Rating. We are members of the Edmonton Chamber Of Commerce, Canadian Gemological Association & World Trade Center.

Subscribe to our newsletter
Subscribe to our newsletter today and receive our latest news and exclusive deals straight to your inbox.